Add Products to Basket and Save 10% on Almost Everything
CTEK M300 UK BATTERY CHARGER 56-869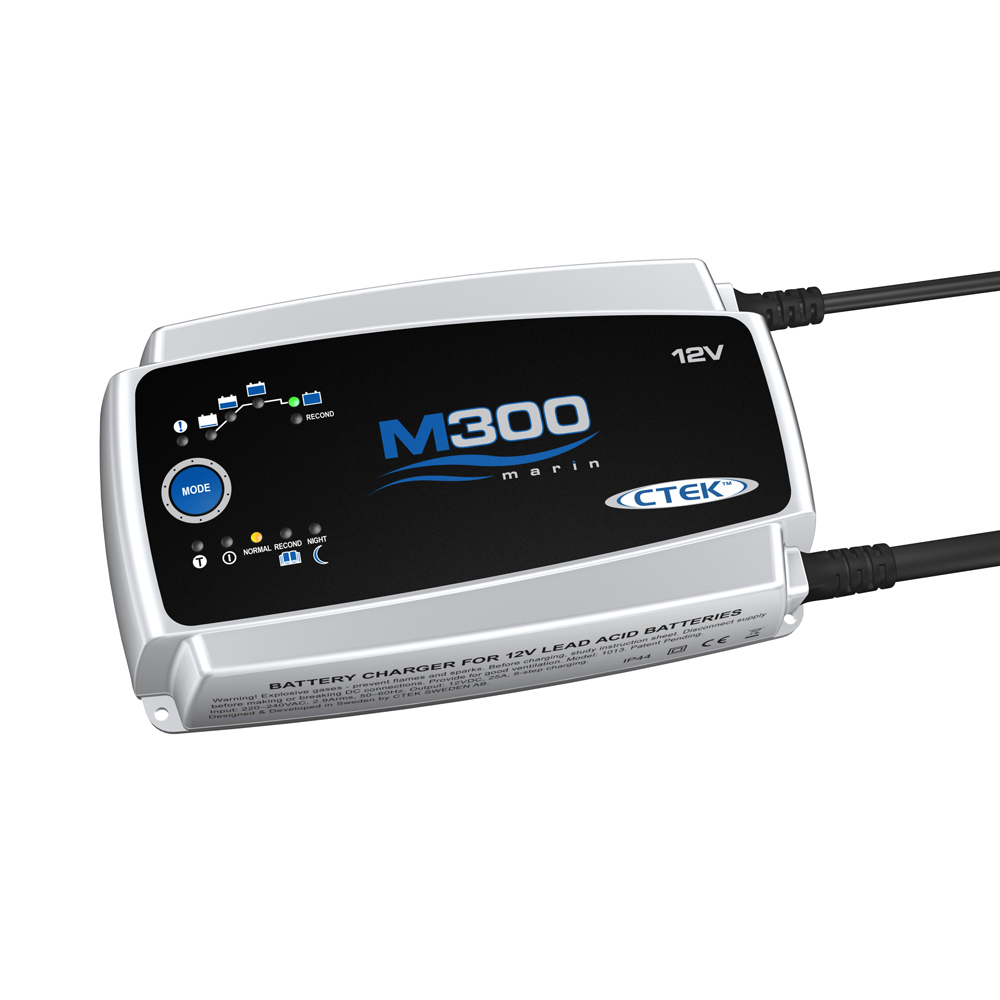 2 images
Recommended charger for boats with larger service batteries
12V, 25A
Suitable for batteries from 40Ah up to 500Ah.

5 year warranty
Add to Basket and Save 10% on almost Everything

0% Buy Now Pay Nothing until Jun 2024
or
Up to 4 Years Finance: 24 Months @ £16.52
36 Months @ £11.98 | 48 Months @ £9.74
Hide/Show Special offers

M300 Marine Battery Charger

M300 is the recommended charger for boats with larger service batteries.

The charger is fitted has a four metre long secondary cable and a temperature sensor for optimised charging irrespective of temperature, which gives extra flexibility in permanent installations.

The powerful 12V, 25A M300 is perfect for recovery charging and maintenance of all types of boat batteries from 40Ah up to 500Ah.

Charges and maintains batteries up to 500Ah 10 day float maintenance for maximum charge level IP44 Rated suitable for outdoor use, it is equipped with a night mode for silent running when sleeping.

Supplied with 5 year warranty.